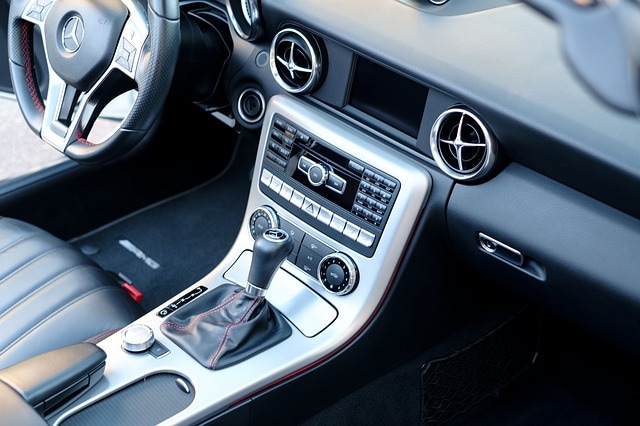 Hours
Monday

7:30am - 6:00pm

Tuesday

7:30am - 6:00pm

Wednesday

7:30am - 6:00pm

Thursday

7:30am - 6:00pm

Friday

7:30am - 6:00pm

Saturday

9:00am - 12:00pm

Sunday

Closed
Interior Car Detailing in Dallas, Texas
Whether you're looking to protect your new car's interior from spills, or need to remove unsightly stains from your well-loved car, we're here to help you. Much like vehicle maintenance, frequently cleaning a car's interior can go a long way to maintaining its resale value and ensure that the occupants are breathing fresh air. Ever wonder what happened to that French fry you dropped on last year's summer vacation? The chances are good that lonely French fry is currently molding in the 'Bermuda triangle' that is the gap between the seat and center console. Through a combination of compressed air, detailing brushes, and vacuuming, we'll remove unwanted contamination from the hardest to reach areas of the interior cabin.
Now it's time to assess the condition of your car, truck, or SUV's interior and decide which interior detailing services are right for you and your vehicle. If your car sees heavy use and is used to transport multiple passengers on a regular basis, then a hot water extraction is most likely in order. Hot water extractors are used to perform carpet and upholstery shampooing which removes contamination build up not just from the fabric surface but depths of the fabric fibers. If you've had your car detailed at Dallas Collision Center in the past, or are interested in having your new car detailed, inquire about our interior wipedown service that includes everything except for hot water carpet and upholstery extraction.
Don't go another day driving around the streets of Arlington, Dallas, Fort Worth, Irving, or Richardson in your dirty car. When you pick up your car after a comprehensive interior detail, you'll be surprised at how clean it feels and how fresh it smells. It's recommended that interior detailing is performed at the very least on an annual basis to help protect surfaces from UV damage and your immune system from illness causing germs. Schedule your interior car detailing appointment today and restore your car's interior to a like-new condition!