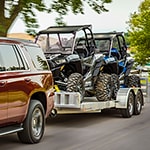 If you're like most people in Dallas, TX, you don't know too much about towing. You might think that all towing services are created equal, or that towing is a simple process that anyone can do. However, nothing could be further from the truth! Towing is a complex process that should only be handled by professionals. In this guide, we will discuss everything you need to know about towing.
Towing services are not all created equal. Some towing companies are better than others. When you're looking for a towing company, be sure to do your research. Read reviews, ask around, and make sure you're hiring a reputable company.
The process of towing is also not as simple as it may seem. There are a lot of factors that go into towing, and if something goes wrong, it could be disastrous. That's why it's so important to hire a professional towing company. They will know how to properly secure your vehicle and make sure that it gets to its destination safely.