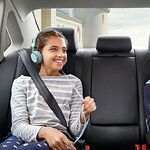 A road trip can be a great time for friends and families to bond. At the same time, there are many dangers lurking on the open road if you are not careful and prepared. To help you, the team at Dallas Collision Center in Dallas, TX has compiled a few road trip safety tips.
Be ready for emergencies with things like jumper cables, a flashlight, and flares. You should also have water, snacks, and a blanket in case you become stranded. Check out the condition of your spare tire before you hit the road to ensure it can step in if you get a flat.
Avoid pulling over to the side of the road when you need to stop and stretch your legs. Instead, keep your eye out for rest areas. Frequent breaks will help ensure that you do not get distracted or drowsy at the wheel.