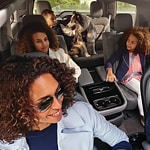 Before selling vehicles, the safety of the vehicles is important. Manufacturers need to make sure that the vehicles that they are releasing to dealers are going to be safe for the customers. If there is a safety related issue that is found in the vehicle, then a recall is very likely to be issued.
In order to find out how safe a vehicle is, a test is conducted by the IIHS. The testing includes different crashes from the front, side, and roof. Other tests include head restraints and different evaluations of the vehicles. This is all done to see how safe each vehicle is.
After the testing process comes the verification. This lets you know how the vehicle has done in the tests. The whole point of these tests is to evaluate the overall design of the vehicles according to the safety aspects. This will ensure that the vehicles customers buy are safe.